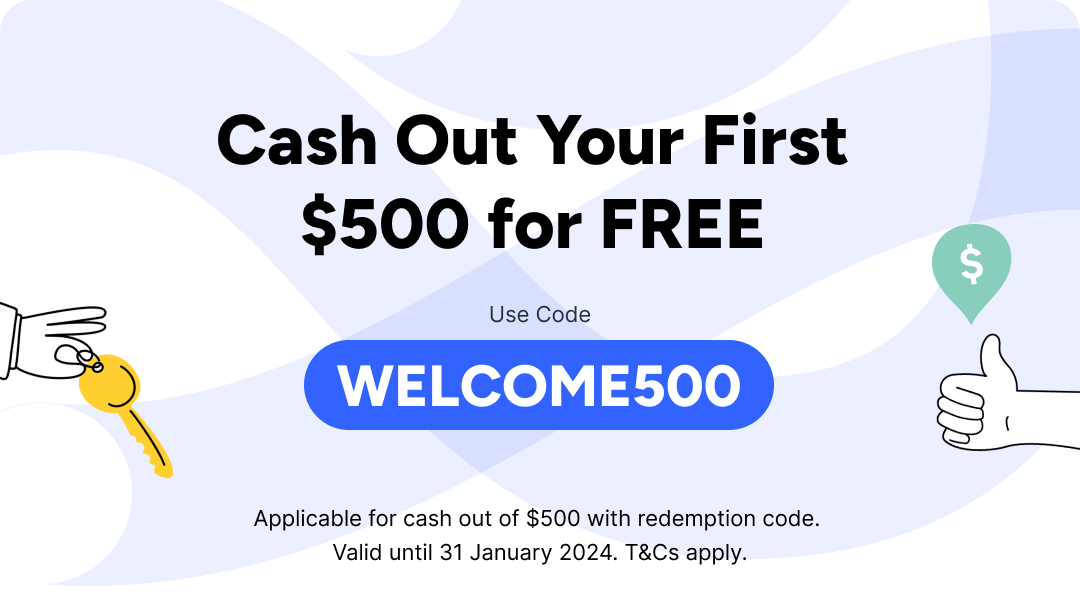 To be eligible to use the free $500 cash out redemption code, the property agents must have first signed up and have their accounts verified with LytePay Pte Ltd ("LytePay") between 10 November 2023 to 31 January 2024.
Property agents must have first signed up and have their accounts verified with LytePay before they are eligible to use the redemption code.
The redemption code is valid for use from 10 November 2023 – 9 March 2024.
The WELCOME500 redemption code can only be applied once and is valid only for agents who have not cashed out using LytePay before.
Cash outs made with the redemption code are subject to the agent having a sufficient LyteMoney balance.
The redemption code offers a free cash out of up to $500. Agents may cash out more than $500 within the same transaction, but the standard cash out fee of 4.5% will be applicable after the first $500.
Redemption codes cannot be stacked with any other offers or promotions. Only one redemption code can be applied in a single transaction.
Usage of the redemption code is subject to the property agent having sufficient LyteMoney balance on LytePay's Application to cash out from.
Once the redemption code has been applied, the transaction cannot be reversed.
Failure to fulfil any one of the above terms will result in the property agent's ineligibility to participate in this promotion.
LytePay reserves the right, at its reasonable discretion, to terminate this promotion at any time, and/or vary the terms and conditions governing this promotion from time to time. LytePay's decision on all matters relating to this promotion will be at its reasonable discretion and will be final and binding on all customers. This promotion is not valid with other promotions unless otherwise expressly stated.
Back to Property Agents page